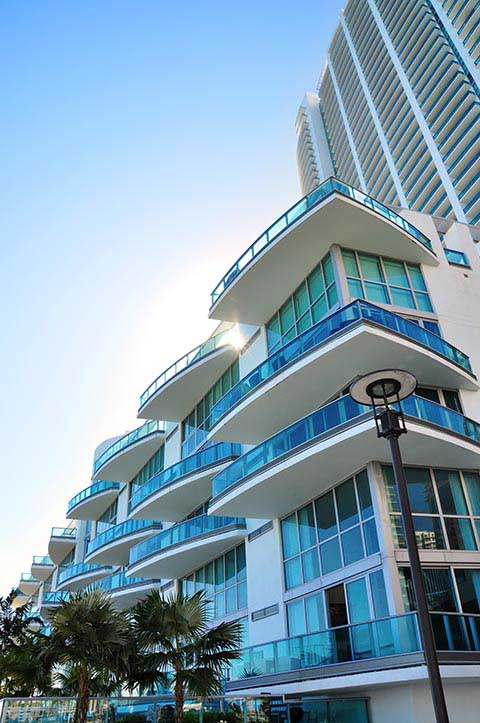 Impact Windows
Miami-Dade & Broward
Impact Glass Doors and Windows
South Florida Doors and Windows: Affordable and Reliable Impact Windows and Doors Installation and Replacement Specialist in Hollywood, Miami Beach, Miami, and Fort Lauderdale
South Florida Doors and Windows, LLC is a fully licensed and insured windows and doors installation and replacement specialists servicing Miami, Hollywood, Miami Beach, Fort Lauderdale and surrounding places. With more than 20 years of experience in the hurricane protection industry, our company has never hesitated in providing superior quality of workmanship on every project that we're commissioned to do, whether it's installing a new set of impact doors or replacing your damaged windows with new ones. Essentially, we aim of making your home more hurricane-resistant through the installation of excellent quality and energy-efficient impact windows and doors. With South Florida Doors and Windows by your side, you'll finally have the peace of mind knowing that your property and loved ones are well-protected against any storm or hurricane.
Currently, we are offering installation and replacement services of impact windows and doors designed to make commercial and residential buildings or enclosures in Florida, including the areas of Hollywood, Miami, Fort Lauderdale, and Miami Beach, more resistant to storms and hurricanes. We offer or display a broad array of standard size and custom impact windows and doors which our customers can choose from, depending on their needs and preferences. All of our products and services are offered at the most competitive, economic, and low-priced rates.
Make your home more resistant to extreme weather disturbances such as storms and hurricanes with the amazing impact windows and doors installation and replacement services that South Florida Doors and Windows will provide. With firm commitment to providing outstanding workmanship and beyond satisfactory results, rest assured that you're in the best hands when you use our services. Call us now and our friendly management staff will attend to your needs promptly. Again, we proudly serve Hollywood, Miami, Miami Beach, Fort Lauderdale and other nearby areas.
Our Experience
With South Florida Doors and Windows LLC you'll find affordable prices combined with over 20 years of construction and windows and doors replacement experience. We offer the best impact windows and door installation for commercial and residential projects in Miami Dade and Broward Counties. From new construction installation to replacement of existing windows and doors, we offer the best market quality workmanship at prices everyone can afford. When you contact us, you'll speak directly with our knowledgeable and experienced professionals who will explain all of your available options to you.
We serve South Florida with a professional team that has over 20 successful years of active experience in the hurricane protection industry. Our expert trained installers will add to a superior quality and an outstanding workmanship. We are fully licensed and insured.